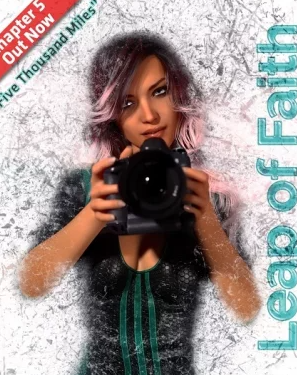 Year: 2020
Game size: 7.5Gb
Game language: Russian/English
Interface language: Russian/English
Updated: 06.05.22
Crack: Not required
Version: Completed
Platform: OS Windows
Description:
One day, you wake up realizing that life has much more to offer than what you have experienced so far. After spending 2 years in self-blame over lost love, you finally make the decision to move on and start living a different life. Thanks to your choices and opportunities, this new life will take you down a path you could never have imagined.
"Leap of Faith" is a story about friendship and romantic relationships, and the journey of early adulthood. It maintains a comedic tone throughout, while also occasionally tackling serious issues that arise along the way.